[caption id="" align="aligncenter" width="553" caption="Mini-Darth from the popular Volkswagen Super Bowl spot is a new addition to our Volkswagen showroom's front window."]
[/caption]
The 2012 Volkswagen Passat is the best of both worlds: German-engineered with the unique stamp of being 'Made in America' thanks to its new eco-friendly facility in Chattanooga, TN.
Starting at $19,995, with more premium standards than its competitors, the re-designed Passat is injecting some much-needed excitement into the mid-size sedan category.
At Betten Imports we currently have two demo vehicles that are available for viewings and test drives.  While they are not currently for sale, they are here to tide us over until the official Passat launch on September 5. Following the launch, we will have eight models of varying trim-levels and colors.
To schedule your Passat test drive, or to learn more about our future in-store models, give us a call at 
(616) 301-2100
or contact us through
Facebook
.
2012 Volkswagen Passat By the Numbers:


Starts at $19,995


2.5L 170hp engine, 31 mpg highway, 573 miles per tank


3.6L 280hp engine, 28 mpg highway, 518 miles per tank


2.0L TDI Clean Diesel, 43 mpg highway, 795 miles per tank


Fender Premium Audio System: 400 watts, 9 speakers


[caption id="" align="aligncenter" width="614" caption="The 2012 Passat TDI we currently have available for test drives."]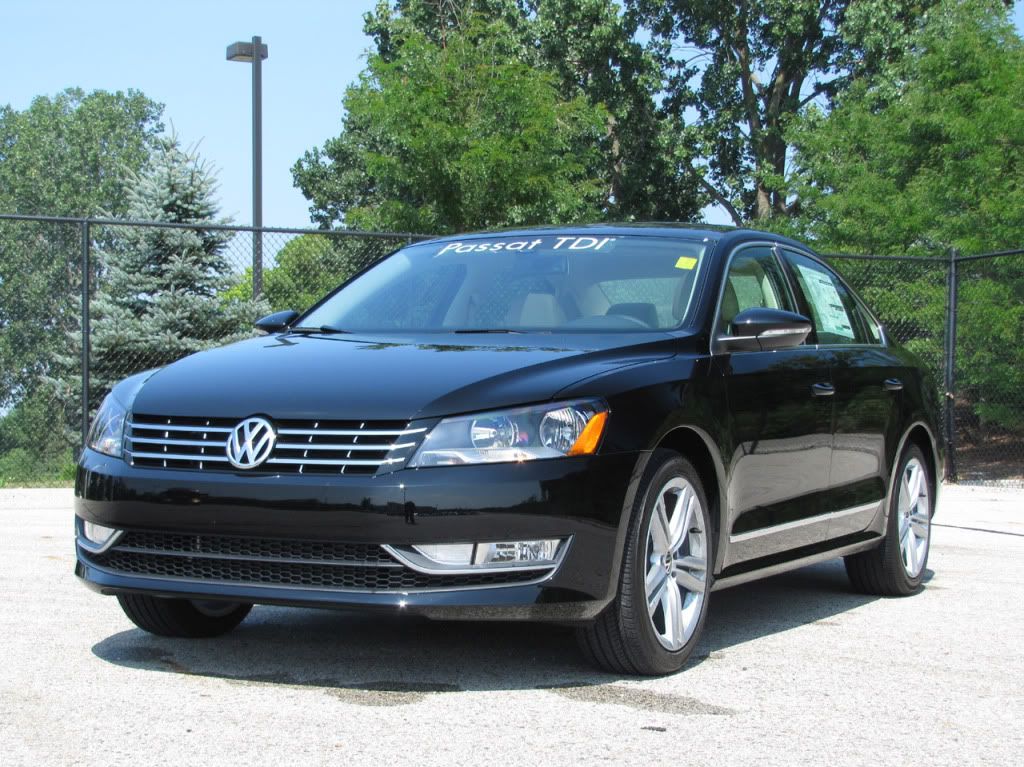 [/caption]
Standard Features:


Best-in-class rear legroom


Bluetooth technology


Automatic vehicle illumination


Dual-zone climate control


Soft-touch interior components


Multi-function steering wheel



Available Features:


Fender Premium Audio System


Leather seating surfaces


Eight-way power driver's seat


Premium touchscreen navigation


Keyless access with push-button start


Heated front seats


Remote start


Don't Just Take Our Word For It...
Driver's Love the All-New Passat2012 Volkswagen Passat Test Drive - Volkswagen Passat Review - Popular Mechanics
For further information on the Volkswagen Passat, check out the official VW Passat Blog: 
http://blogs.vw.com/passat/
More on Volkswagen from GRAutoBlog:

1979 Volkswagen Beetle at Betten Imports
2012 Volkswagen Passat Visits Betten Imports
Special Edition 35th Anniversary Volkswagen Golf GTI
Volkswagen's Car-Sharing Program
Volkswagen News Breakdown
2012 Volkswagen Beetle
Volkswagen E-Scooter Reveal
Volkswagen 'Bulli Bus' Concept Unveiled
Volvo, Volkswagen Win Auto Awards